Quality Control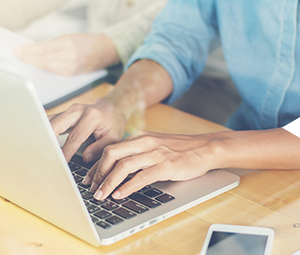 Questionnaire based on the exact profile
One of the strength of online survey is the huge consumer panelist database with profile. We send out the questionnaire based on the registered profiles which were double checked in several processes. The profile includes age, gender, area, income, ownership, internet behaviors etc.
Take out users with irrelevant replies
Through the survey questions, we scrutinize the relevance of the answers.
Fake choices: AZ GROUP intentionally put the choices that should not be chosen (e.g non-existent brand).
Contradicted answer check: The panelist with be taken out when his answer contradicts with the other answers in his recent answers.
Straight answers: The answers of the panelists are not included when our platform finds him choose the same answers. (e.g choose the answers in the same lines in matrix).
Take out speed users
We count the duration taken for the respective survey. When the respondents spend less time compared with the avarage median time, they will be.
Manual check by the experienced researchers
In additional to the above-mentioned techniques, the experienced researchers form AZ GROUP shall check the revelance of answers, especially the relevance of open comments.
Re-assortment of panelist priorities
Based on the survey results, AZ GROUP screens out the bad users from the next survey while prioritizing the good ones by providing more rewards.
proven-quality
SSI, the world leader in online survey sampling, grants 94% quality score to AZ GROUP.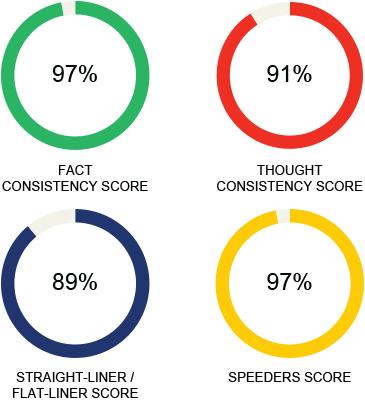 quality check survey specification
N(Sample size)
300
IR(Incident rate)
100%
LOI(Lenght of Interview)
10 minutes
Success Criteria
Overral score of 80% or higher
the results

Overal score

93.5%

Average score

in the industry

73%